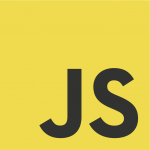 It was my pleasure to present
A Dozen JavaScript Libraries
at
vNext Phoenix
this evening.  I think we had a record crowd!  It was great seeing old friends and meeting new friends. Presenting a dozen libraries in an hour and a half is quite a challenge, and we ended up rushing through the last few.  If you missed it, you can view the
slides
 or come see me present it again at
Desert Code Camp
.  How did it go?  The reviews are starting to come in:
Just spent a couple of hours this evening listening to Rob Richardson give an awesome presentation on A Dozen JavaScript Libraries.  – Guy Ellis
and
Just got back from a great meetup focusing on 12 JavaScript libraries, even had some live coding (and debugging of course) in there. – 

Jack Ketcham (@_jket) @rob_rich enjoyed listening to your talk this evening, thanks!  – Jack Ketcham (@_jket)
and
I attended your vnext presentation today. Thanks very much for putting that together. I learned some new things. Hope to see you at another meetup soon! – Rebecca (by email)
It sounds like the audience had as much fun as the presenter.  Thank you to
Interface
for hosting, and to
Dave Campbell
for leading this great group.