Databases in the
Microservices World
by Rob Richardson
About Me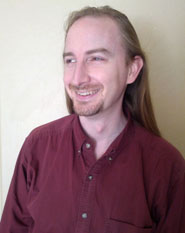 Rob Richardson is a software craftsman building web properties in ASP.NET and Node, React and Vue. He's a frequent speaker at conferences, user groups, and community events, and a diligent teacher and student of high quality software development. You can find this and other talks on https://robrich.org/presentations and follow him on twitter at @rob_rich.
They don't all have to be the same
database vendor or database type.
- Me ... right now
Relational Database (SQL)
Pros

Cons

Strong schema
Table joins
Very optimized engine
Compatible, familiar syntax

Optimized for storage size
(3rd normal form)
Not designed to scale horizontally
Vertical scaling gets expensive
Best with an ORM
Need to migrate schema
Document Databases (NoSQL)
Pros

Cons

Distributed
No schema:

Different documents
have different fields

Denormalized means
faster reads

Denormalized means data duplication
SDKs for each language
Query language is weird
No transactions
No joins
No schema

App assumes a schema
Query missing nested field
Graph Databases
Pros

Cons

Fast to join across relationships
E.g. friends of friends

Doesn't do other things well
E.g. cross-table joins are really expensive
Key / Value Databases
Pros

Cons

Really fast for "by id" queries
Can store different data in each record (schema-less)

Can't query by non-key fields:
It's just a binary blob
Time Series Databases
| Pros | Cons |
| --- | --- |
| Windowing functions are perfect for time-series data | Not great for other things |
Text Search Databases
Pros

Cons

Optimized for word-based text search
Schema is added at query time

No relationships
Stop words
Only for text
Object (blob) Stores
Pros

Cons

Great for very large things:

Can't query by non-id easily:
E.g. read each file and use another tool to search it
Event Sourcing
Pros

Cons

Pub & Sub don't need to be online at the same time
Can replay from a point in time
Distributed

Eventual consistency
Compute everything to get current version
Must build around duplicate delivery
Can't query old data
Column Stores
Pros

Cons

Better compression
Faster seeks
Architectures
| | |
| --- | --- |
| Monolith Database | Micro-databases |