Continuous Integration
in JavaScript
by Rob Richardson
March 12, 2014
About Me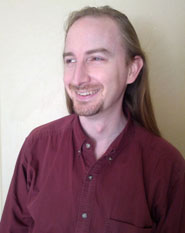 Rob Richardson is a local software craftsman building web properties in ASP.NET and Node. He's a frequent speaker at user groups and community events, and a diligent teacher and student of high quality software development. You can find this and other talks on http://robrich.org/presentations and follow him on twitter at @rob_rich.
Continuous Integration is
part of a larger vision
"The goal is to get
from backlog to customer faster"


-me

... right now
Larger vision
Continuous Deployment

| | | |
| --- | --- | --- |
| Team | Continuous Integration | Deployment |
What?
A software development practice:


Integrate frequently
Verified by automated build


Benefits:


Detect errors as quickly as possible
Reduce integration problems
Develop more rapidly




- Martin Fowler
Why?
Detect errors faster
Consistency
Automation yields speed
How?
In a neutral environment
Start from scratch each time
Do the same process in the same order
Who?
| User | Use case |
| --- | --- |
| Developers | fail faster |
| DevOps | deploy / maintain |
| Stake Holders | wallboard |
| Customers | features |
Types of Builds
Verification (tests)
Package for deployment
Facilitate developer productivity
The 6 Build steps
Clean
Get source

source code repository
sensitive information store
machine configuration

Version
Build
Test
Deploy
Why JavaScript?
JavaScript is coming of age
Classically trained developers moving to JavaScript
Principles of Software Craftsmanship
Why Now?
JavaScript tooling is much easier
Think about Rhino and Node
Travis CI
create .travis.yml file
set scripts/test command in package.json
sign in through github
enable project
view status on GitHub
win!
gulp
An example gulp file
win!